Mobile Banking App & Resources
Community State Bank offers three great ways to bank mobile with Simply Mobile! You can access your accounts through text, mobile web browser and our smart phone app. Once enrolled, use your mobile device to check balances, pay bills, deposit checks, transfer funds between accounts and view transaction history, transaction details and account alerts.
Use this guide to learn more about Simply Mobile. Our experts cover everything from its capabilities to downloading the CSB banking app below.
CSB Simply Mobile
CSB Simply Mobile is fast, free and available to all of our banking customers. With it, you will be able to check balances, transfer funds, view transactions and read messages from anywhere, anytime.
Mobile App
Simply Mobile is our easy-to-use mobile banking app available to anyone currently enrolled in our consumer online banking service. To enroll and gain unmetered access to your banking information, follow the few simple steps below:
Log on through CSB's online banking portal from a personal computer.
Select OPTIONS and then Mobile Banking Profile.
From there, simply click ENROLL and follow the instructions on your PC and mobile phone.
You may also enroll by going to the App Store® or Google Play® and searching for Community State Bank's downloadable app. After the app is installed, proceed to log on using your online banking credentials.
Getting Started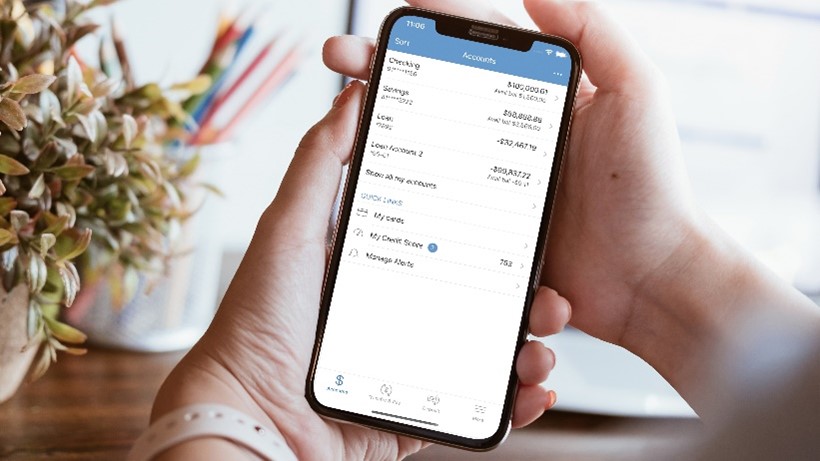 CSB offers the Simply Mobile application for your iPhone®, Android® smartphone and iPad®. To download, visit iTunes or the Google Play store and search for BankCSB or Community State Bank Iowa. Click on the link to complete the app activation. Then, simply login to your app by using your online banking login credentials. Your mobile device must have an operating system that supports application downloads and may require a data service plan.*

Mobile Web Browser Service
To use the mobile browser service, your mobile device must have an internet browser and may require a data service plan. You may access the service by using the Simply Mobile website using the link sent during enrollment.
Use the mobile browser service to:
Check account balances
Pay bills
Mobile Deposit
Review recent account activity
Transfer money between accounts
Find ATM and branch locations
Mobile Deposit
Mobile Deposit from CSB gives you the power to deposit checks into your checking or savings account using your smartphone or other mobile devices, whenever you want and wherever you go.
Please note, the funds will not be immediately available. Generally, funds are received within two business days.
You must write "For Mobile Deposit Only" above or below your endorsement. It is recommended you keep your check for 60 days or until you see it on your monthly statement.
Getting Started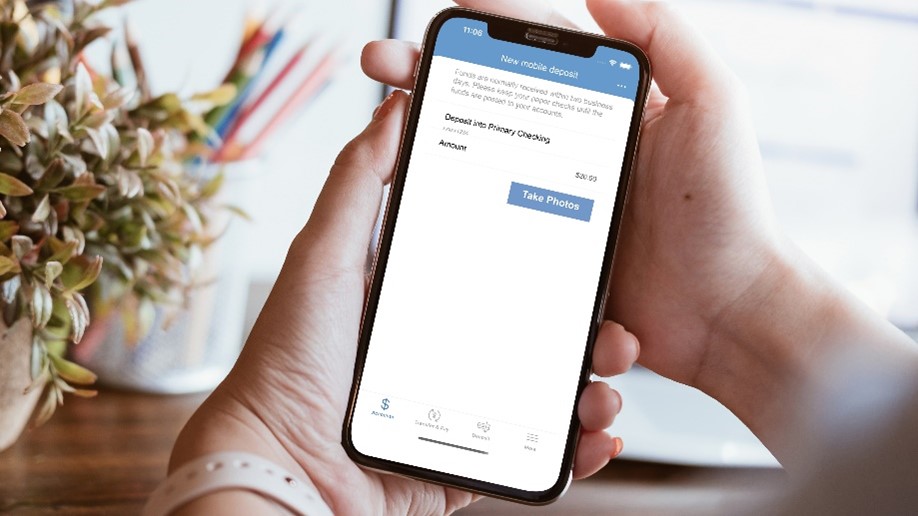 Making a deposit on the go is easy. From Deposit in your CSB mobile banking app, you can deposit your paper checks as well as review your recent deposit history. Watch check deposit video tutorial.
Begin by properly endorsing the check you will be depositing. This will help us identify checks that are deposited electronically.
When ready, select Deposit a Check.
From here you can choose the account to make you deposit.
Enter the amount you will be depositing.
Take a photo of the front of the check. Be sure it's against a background that gives you strong contrast, and ensure the entire check is visible.
Take a photo of the back of the check.
Once both images have been captured you can make your deposit.
If asked a security question, simply type your answer.
That's it! You can check the status of your deposit at any time. Statuses include pending, failed and accepted. We recommend signing the original document when depositing a check electronically, so that you know it has already been deposited. Store the original check until your electronic deposit has been accepted.
Community State Bank Text Messaging Services (SMS)
Short Message Service (SMS) text messaging service provides account-specific information to your mobile device and to your CSB account. To use the SMS text message service, the mobile device must be able to send and receive text messages.
Features
The SMS Text Messaging Service can be used to:
Check account balances
Review recent account activity
Locate branch and ATM locations
Conveniences
SMS Text Messaging offers the following conveniences:
Works on all phones supporting text message commands
No application or data plan is required
No logins or passwords
Text commands are simple
Works with most U.S. mobile service carriers
Not A Community State Bank Customer?
CSB banking and financial services to help Iowans, and their businesses, meet their financial goals. When you choose CSB, our team of professionals will work by your side to create a strategy customized to you. We make banking simple.
If you're interested in opening an account with us, or simply have questions, contact us today. We're happy to help!
*Message and data rates may apply.
iPhone® and iPad® are trademarks of Apple Inc. Android® is a trademark of Google Inc.